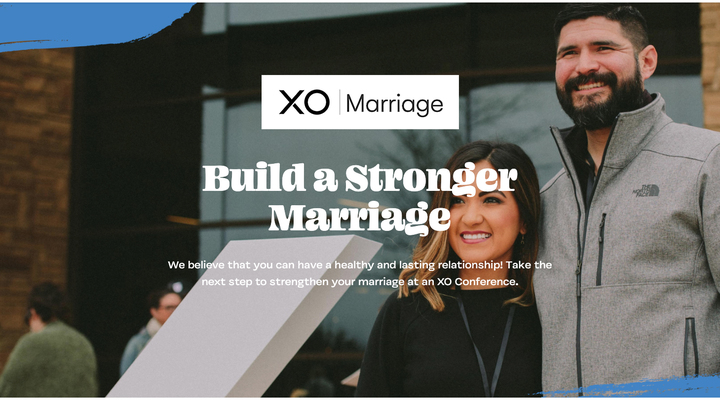 XO | Marriage
February 14-15, 2020
$15 - 30
Dates & Times
Feb 14, 2020

7:00pm - 10:30pm

Feb 15, 2020

9:00am - 12:30pm
Attendee Types
Regular Ticket (Couples)

$40 $30 until Dec 23

Regular Ticket (Individual)

$20 $15 until Dec 23
Details
Build a Stronger Marriage
We believe that you can have a healthy and lasting relationship! Take the next step to strengthen your marriage at an XO Conference.
What Is XO Conference?
XO Conference is a two-day experience that provides expert marriage advice and practical teachings to help couples navigate their marriage journey.
When registering, only select your name from the list (i.e. you do not need to select your spouse)
Special Christmas Pricing (Expires December 22, 2019)
$30 per couple
Early Bird (Dec 23 - Feb 2, 2020)
$40 per couple
Regular Price (Feb 3 - 14, 2020)
$50 per couple
Day 1
Doors Open - 6:30pm
Day 2
Doors Open - 8:30am Breakfast Included
FAQs
Do I have to be married to attend?
No matter where you are on your relationship journey, we encourage you to attend! The conference is geared towards married couples but if you are single, dating, or engaged, XO is a great place to learn foundational principles you can apply to your future marriage. There will be a vow renewal at the end of the event for couples that are married.
Is childcare offered?
Due to the size and scope of the event, childcare is not available. Nursing children are allowed in auditorium but no other children are permitted.